Worried about the end of lockdown?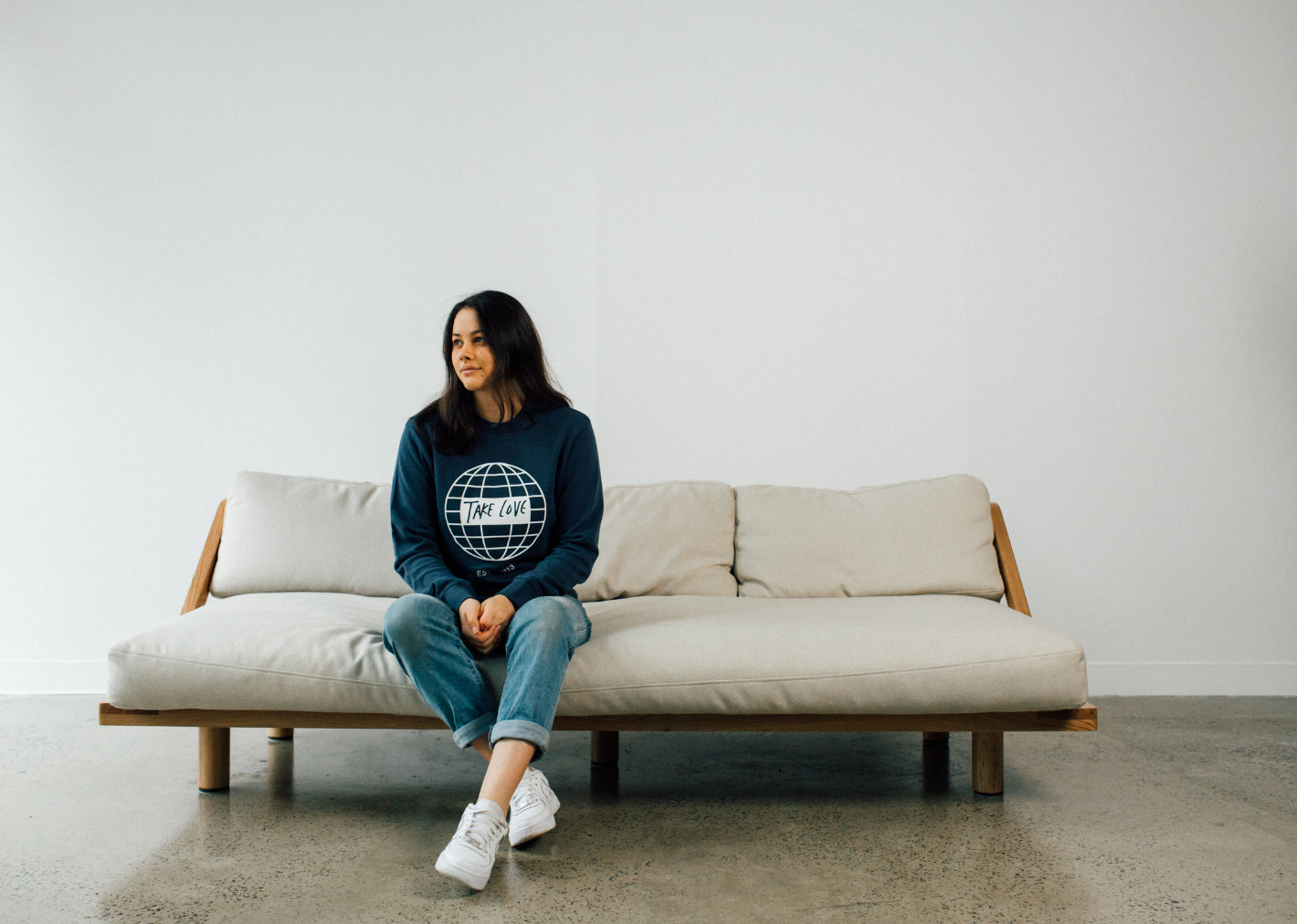 How do you feel about lockdown ending?
There is no doubt that many of us are excited lockdown restrictions lifting. It's certainly what most people are talking about.
But we wanted to speak to those of you who may be feeling worried or anxious about the situation. And to let you know that it's okay to be feeling like this.
We caught up with Anglicare's Youth Services team about some of the common things that young people are thinking and feeling about the end of lockdown.
"Everyone seems way more excited about this than I am."
While many people are super keen that restrictions are easing, it's okay to feel worried or anxious about it. In fact, it's a normal to response to change.
Let's face it, we've just spent 16 weeks "hiding" from COVID-19 at home. It might take some time for you to feel comfortable again.
It's important that you be kind to yourself. Take it slow. And focus on what you can do. This might be making sure you sanitise, wear a mask and social distance when you're at school or hanging out with friends.
"I don't know how to talk to people anymore."
A lot of people feel like this! It's been ages since we've gone to youth group in person or even seen our school friends. We're used to being behind a computer screen, coming off and on mute, and writing our communications and being able to edit them before we hit "send".
We officially give you permission to ease back into it. You don't have to have ten social outings planned in the next week. You might choose to spend time with a friend one-on-one before hanging out in groups. Or the other way round if that makes you feel more comfortable.
Maybe it's talking to strangers that you're worried about. Why not download a menu before you go to a café so that you already know what you want to order? Or perhaps you can look up items you want to buy online before trying them on in store. That way, if a shop assistant asks if you need help you can confidently know what to say. A little bit of prep can make you feel less worried.
"I'm so behind in my school work. How do I catch up?"
You are definitely not the only one worried about falling behind in their school work. The good news is that your teachers are prepared for this. Ask a teacher or year advisor who you trust for help. They can help you to prioritise the most crucial things to do to get back on track.
We suggest writing down a list of what needs to get done. Then, do a mix of the most important tasks and the easy tasks each day. Getting some of the smaller tasks done will help you feel like you're achieving things and hopefully motivate you to keep going.
"I hate school. I don't want to go back."
School doesn't click for everyone. It's not always enjoyable. Sometimes other students seem to be able to pick things up so much faster than you. You might find school difficult because you get bullied or left out.
It may not be where you want to be right now. But school can help you get to where you want to be in the future.
Use this as an opportunity to reset. Reach out to a teacher for extra help. Maybe get a tutor for subjects that you find really tricky. Perhaps it's time to change friendship groups.
By the time face-to-face learning resumes, you'll have already made it half-way through term. Remind yourself that you survived 16 weeks of lockdown. You can survive six weeks of school.
"I've been getting up at midday! How will I wake up early enough for school?"
Start working on your sleep routine now! Don't wait until the day that school goes back to face-to-face learning. Sudden changes like this are not helpful, they often leave you feeling rubbish.
Make the change gradually. Go to bed and wake up half an hour earlier each day. Keep doing this until you reach the wake-up time you want.
Write down your plan. You're more likely to stick to something that you've written down. And ask a friend, sibling or parent to help you achieve your goal.
You could even schedule something you enjoy for the mornings – a walk with a family member, or a breakfast catch up with a friend – to help keep you motivated.
"I need a haircut before I see anyone."
Don't we all! Try and book an appointment. But know that everyone is going to have wait in line for a haircut. And they're probably more worried about their own hair than yours.
Extra support
Sometimes we need extra support adjusting to change. Especially if the change is having a serious impact on your mental health. The most courageous thing you can do is ask for help. Ask your youth leader if they could recommend a psychologist or counsellor that you could speak to. Or seek help from these organisations:
Anglicare Counselling
1300 651 728
www.anglicare.org.au/counselling
Kids Helpline
1800 55 1800
Headspace
1800 650 890
Lifeline
13 11 14